UV Printer
is a kind of "non-contact" ink jet type digital equipment,
uv printer
application is very extensive. Using the devices supporting the UV ink, in addition to the fabric can't print,
uv printer
can printing almost all other material (mobile phone cover, leather, signs, light boxes, mobile power supply, Flash memory disk, KT board, stone, silica gel, wood, ceramic, crystal, acrylic, PVC, ABS etc.) material can be color printing, finished with scratch resistance, wear resistance, resistance to fade. To achieve a true sense of a seal, no plate, spray dry, a complete color image.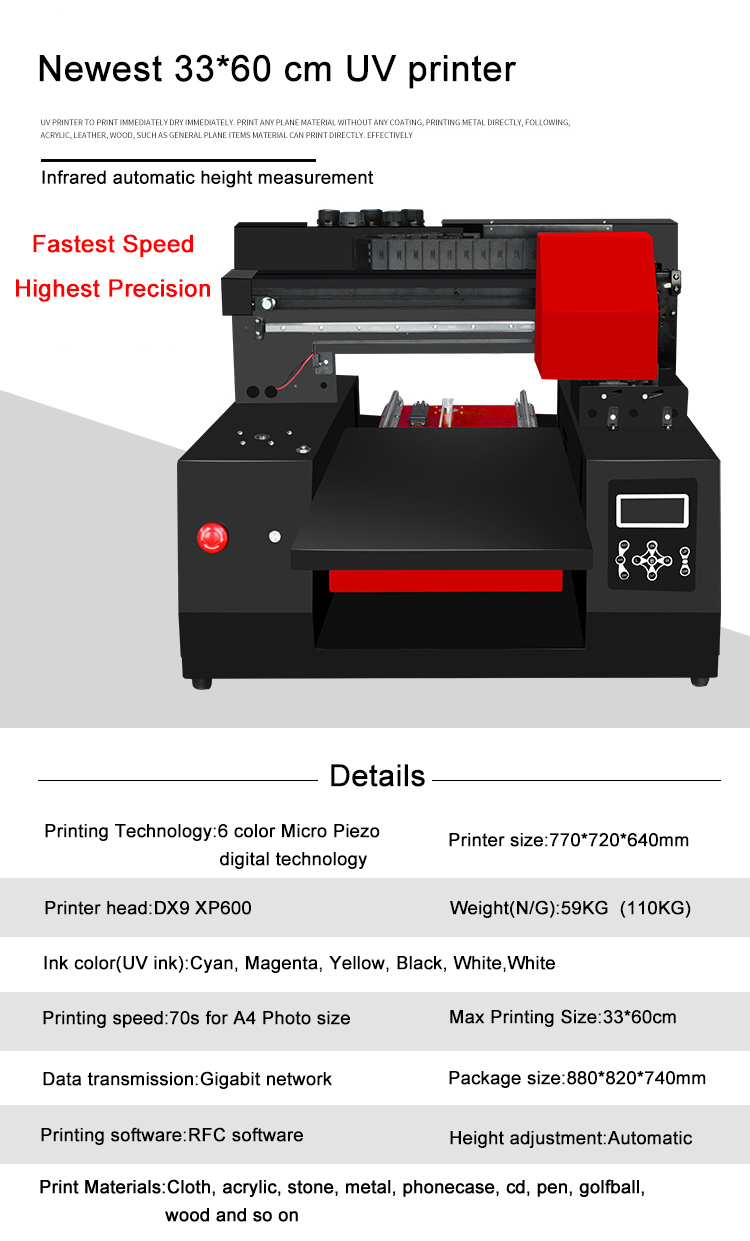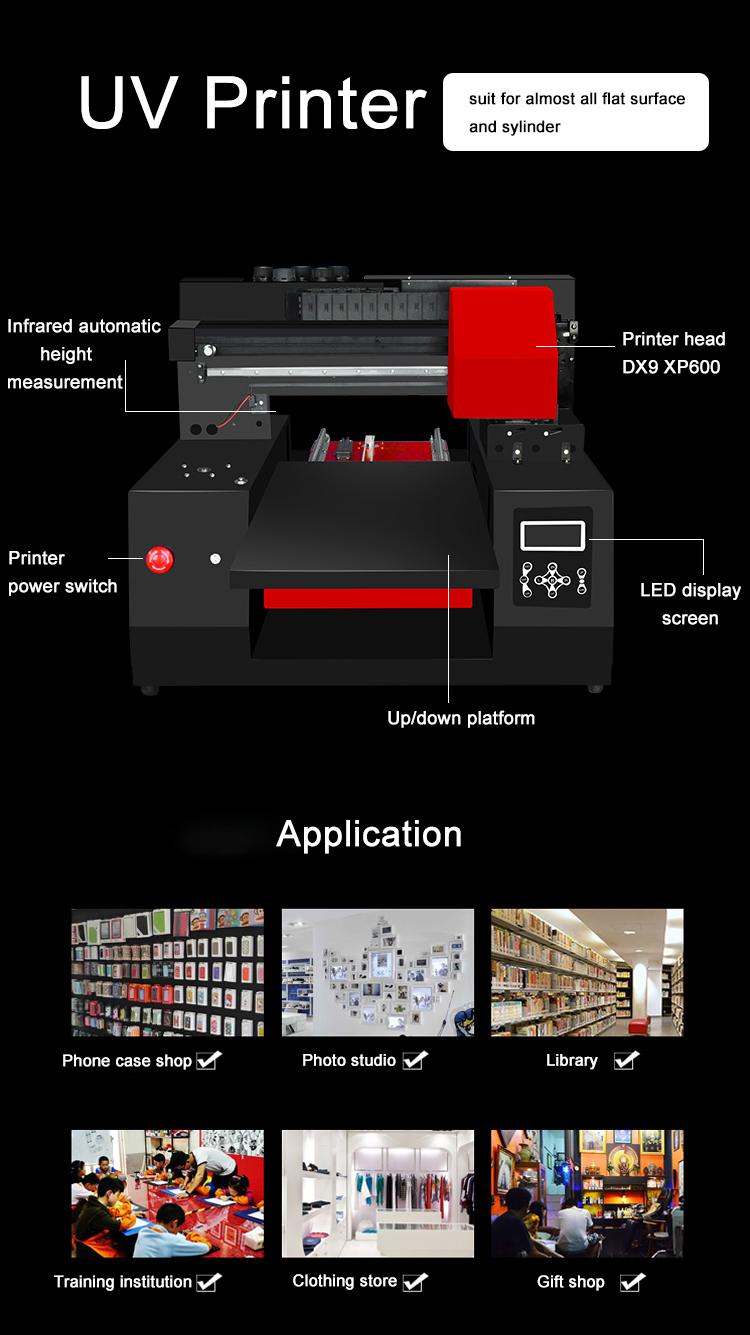 UV Printer is the latest UV machine of refinecolor company . This model is designed for industrial bulk production with high printing speed, which can print on almost any material directly .With UV light irradiating during printing procedure, images on object surface are dry fast and Scratch resistance.